Parking
Directly located next to the A67 Eindhoven – Venlo (exit 36 Asten) you will find Truckstop Truck-Inn Nobis. This big Truck parking with 200 parkingspots is a perfect home base for truck drivers! Order a meal, take a shower or just relax in our Truck-Inn restaurant.
The parking is safe for you, your truck, the load and open 24/7.
Costs: €1,00 p/h on P1 and P2
Payment options: DKV, Maestro, Visa, Mastercard, Dinner club, American Express, cash
Check out our specials & discounts below!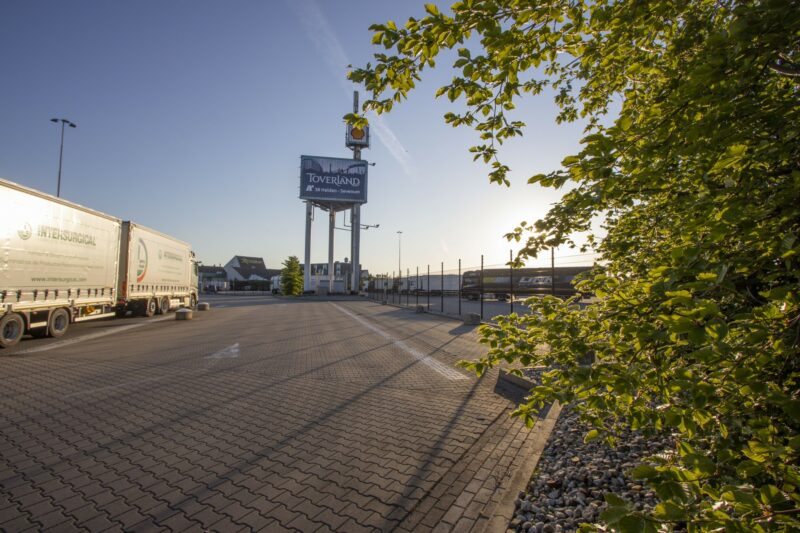 Parking rules
It is not allowed to:
Uncouple semi-trailers or trailers and/or leave them unattended on the car park
Leave vehicles unattended
Park outside the parking spaces
Leave garbage behind on the car park
Bake, boil or cook food, both inside and outside the vehicle
Place or use furniture on the car park
Answer nature's call outside the sanitary facilities
Create open fire
To carry out repairs to the vehicles
Note: In this regulation apply the parking conditions of Truckstop Nobis Asten.
Using the car park is at own risk. Truckstop Nobis will not take responsibility at any time.